We have meeting spaces across various Immersive Places.  Meeting with us?
FrameVR WebVR Space
The lovely people from VirBela created this beta space of Framevr.io where you can either choose from a variety of pre-created spaces — and edit it with poly files, music, graphics ,etc — or can create a space from scratch.  
Spatial.Chat Rethink Next
Spatial.chat also has a image-backed space where your little bubble of you can meet at seating, theaters, outer space, etc. with others.  It has a proximity-based audio component. 
Gather.Town Maremel Space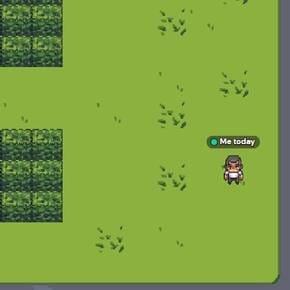 Gather.Town is a low-fi space where you can run through spaces, mazes, and other adventures as a little avatar — with a bubble of your webcam. 
Mozilla Hubs
Mozilla Hubs lets you create graphic spaces from their starter spaces or build your own.  Here, we can meet in a lovely winter cabin year-round.  You can make some initial choices of avatars or create your own.  You can come in as an avatar or join with a heads up display.
AltspaceVR Winter Space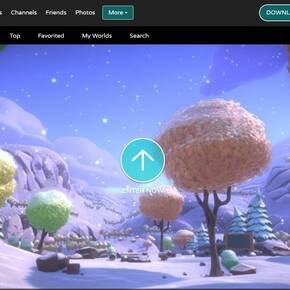 AltspaceVR lets you enter in WebVR (computer only) or in a Heads Up Display.  You create a free account at their main site and can choose existing spaces or build your own World.  If you are using it on your computer, you need to download and install AltspaceVR first.  
Spatial.io Virtual Meeting Space
Spatial.io has sample spaces and a fairly easy entrance.  Your avatar is missing their bottom half…
Horizon Workroom: Maremel
MeetinVR
MeetinVR needs to be installed via https://meetinnvr.com/download/
Whereby.com Virtual Meeting
Other Spaces
There are other interesting tools, and we'll be adding pilot spaces here soon.  We were very happy to be touring people through Roomkey, but they have closed down.  🙁
Rumii
Engage
BigScreen
Glue
MeetinVR
Horizon Workrooms
Spatial
About Maremel
Creative Leadership and Innovating
Changing How We Work, Create, and Collaborate
Maremel is a think tank, an educational multimedia producer, a creative tech lab, and an action research partner around social changes and technologies — all wrapped up in one place.
We connect partners to the forefront of innovation and leadership across creative sectors, thanks to the diverse communities we work with and our President, Dr. Gigi Johnson.  We have been building programs, classes, and multimedia since 2004 to help creative leaders and new technology users embrace a bigger/better/smarter life with connected technology.
In 2019, we launched the Center for Creative Futures to explore how technology impacts creative careers and work — locally and globally.  And in April 2020, we launched Amplify Music with 30+ partners and collaborators to connect 90+ speakers from around the world connecting their own communities in the face of COVID-19's massive social disruption.  In August 2020, we launched the podcast "Creative Innovators with Gigi Johnson" to share the stories of transformation and innovation from a series of thought leaders and creators.
We also are piloting a series of online creative career and skills programs with a variety of organizations and with our nonprofit partner Rethink Next.
Enjoy one of our newer programs and let us know what other programs might be intriguing to co-create with your own communities.