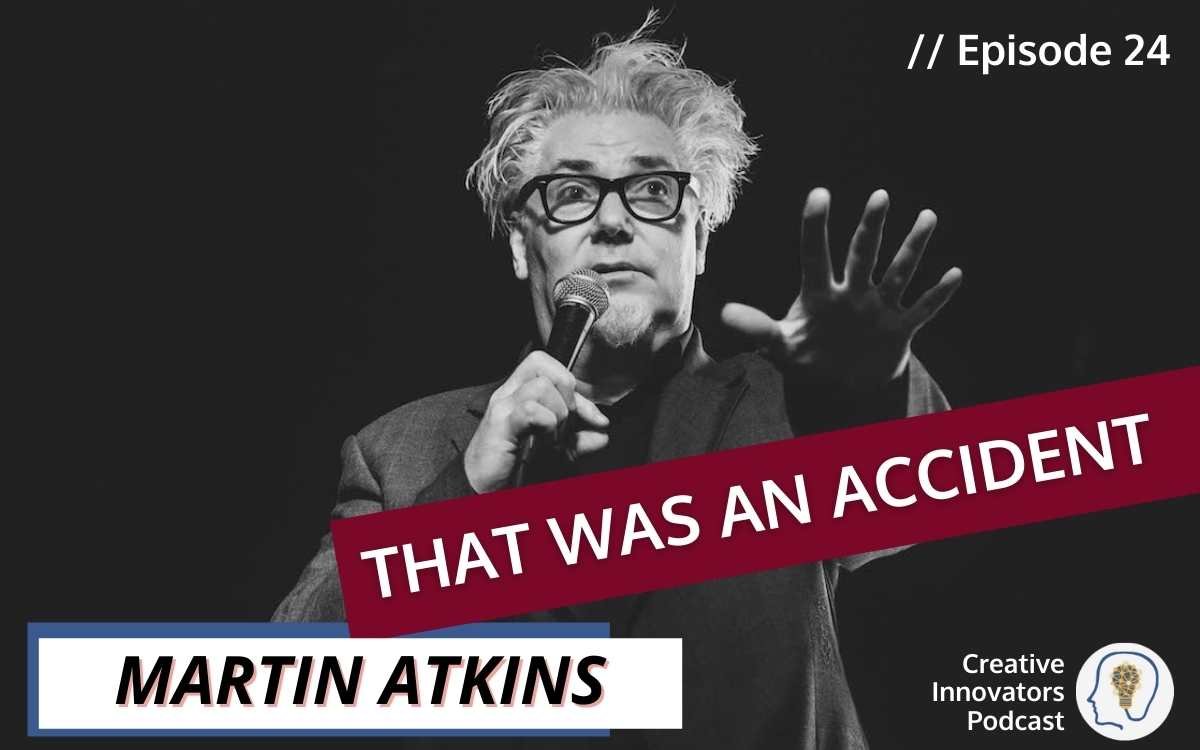 Question: How do you decide what adventures to take in your nonlinear career?  What are intentional plans vs. accidents?
Guest: Martin Atkins, Music Industries Coordinator, Millikin University; producer, drummer, documentary filmmaker, DJ, and teacher
Photo: Kara Hammond and NARAS
Martin Atkins talked with our host, Gigi Johnson, from his studio that also acts as a museum of all of the adventurous projects around his career.  Martin shared how he began drumming at age 9 and persistently getting into Public Image Ltd, waiting through 5 drummers.  He talked about believing early on that he had a job — "it's being me."  He diversified by accident and kept adding roles as blockages came his way, including launching bands and labels.  Each time, he picked the best option that arose and looked for both safety nets and for solutions IN the problem itself.
Our Guest
Martin Atkins is the definition of entrepreneurial activity in cultural arts endeavors, his 35+ years in the music business spans across genres, borders, and industries.
He was a member of Public Image Ltd and Killing Joke. He founded industrial supergroup Pigface, The Damage Manual, and Murder Inc., and has contributed to Nine Inch Nails (for which he has a Grammy) and Ministry. He is the owner of Invisible Records and Mattress Factory Recording Studios (est. 1988). He is the author of "Tour:Smart, Welcome To The Music Business….You're F*cked!" and "Band:Smart."  He is the Music Industries Coordinator at Millikin University in Decatur Illinois. Martin is a producer, drummer, documentary filmmaker, DJ, and father of four.
Whatever the future of entrepreneurial music business education is, you can pretty much bet that he'll be in the middle of it.
Mentioned Links: