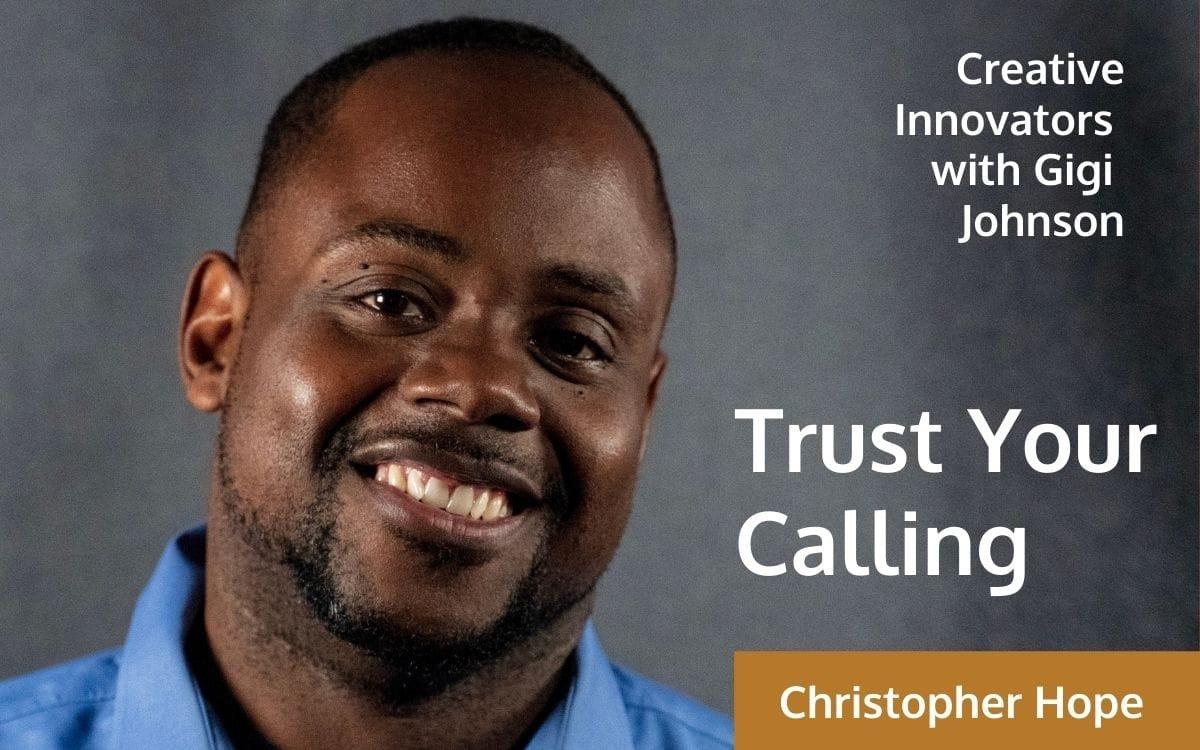 In this episode, Christopher Hope shares his journey to found The Loop Lab in Cambridge, MA.  He learned through DJing, community service, religious studies, and partnering with local organizations to deliver a unique blend of higher education, apprenticeships, and entrepreneurship training.  He has grown this nonprofit into a live and virtual training program for womxn and BIPOC youth to build jobs and creative companies in audiovisual industries.  He began locally in The Port neighborhood and now connects with community leaders around the world.  We discussed challenges in launching and growing The Loop Lab and its transformation during the current WFH challenges — including how they are helping other non-profits in their local communities.
Guest: Christopher Hope, Founder and Exec. Director, The Loop Lab
Christopher Hope, CTS is the founder and executive director of The Loop Lab, a non-profit dedicated to empowering young adults of color to enter careers in the media arts industry in Cambridge, MA.  Hope received his B.A. from Tufts University, and a Masters at Harvard Divinity School. He now serves on the board of advisors for the George Washingon University School of Business in D.C., for the My Brother's Keeper Task Force in the Cambridge Mayors office, and on the community board of Lesley College of Art + Design. He is also an alumnus of the Creative Community Fellowship with the National Arts Strategies and has served on board of the South By Southwest festival (SXSW) in Austin, Texas.
Hope is also an accomplished audio-video professional and on-air DJ with a podcast and radio broadcast called "Hip-Hope Radio," having interviewed guests like Dr. Cornel West.
The Loop Lab:
The Loop Lab is a Cambridge-based non-profit social enterprise specializing in media arts internships and digital storytelling.  Their mission is to empower Womxn and People of Color in the media arts to develop careers in audio/video through job training and job placement. As an organization, they are committed to ending inequality and racism through digital storytelling.
Photo credit – Matt Malikowski/ The Loop Lab
Mentioned Links: