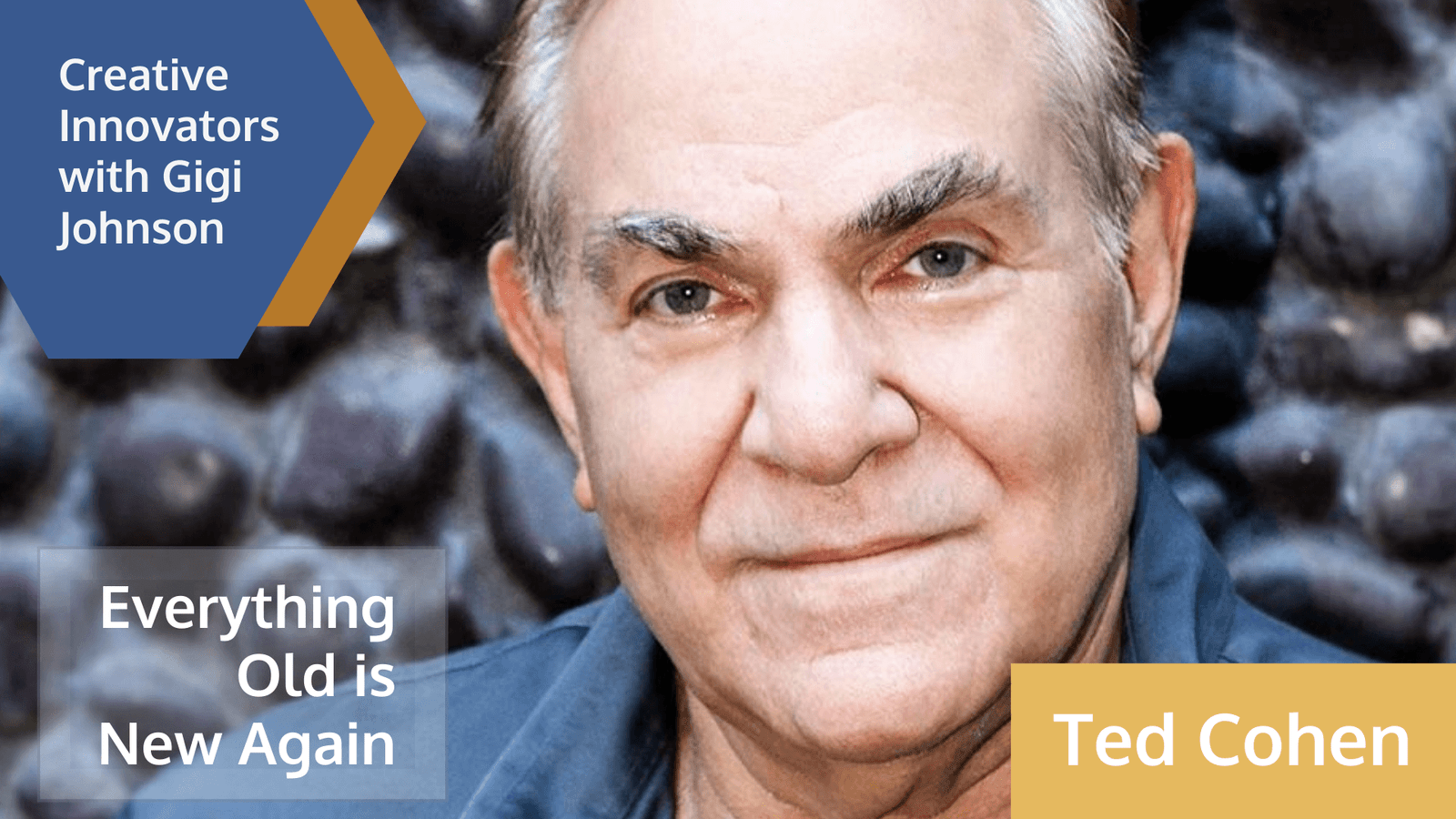 This week on the Creative Innovators with Gigi Johnson podcast, we are joined by Ted Cohen, who shared tales of doing things for the right reasons and seeing decades ago the dimensions of our current music streaming playlists and challenges.  He talks about genuineness of artists vs. overproduction in livestreaming and concerts, pricing the risks of new markets, scarcity, negotiations, how business challenges repeat, and how some people don't see or know the past launches in their very own businesses.  He shares his search and joy for things that are "effing amazing" as a whole with elegant execution.  And he shares the joy of paying it forward from those who got him started as mentors. 
Guest: Ted Cohen, Head of Development, Mediatech Ventures; Managing Partner, TAG Strategic
Known as "part connector/part evangelist/always a futurist," Ted Cohen is Managing Partner of TAG Strategic, an LA-based digital entertainment consultancy. Additionally, Ted is Head of Corporate Development for Mediatech Ventures, the Austin-based VC/incubator/accelerator. Previously, as SVP-Digital for EMI Music, Cohen led global digital business development. Prior to EMI, Ted led Consulting Adults, clients included Universal Studios, Amazon, Microsoft, and Napster. Cohen also held senior positions at both Warner Bros Records & Philips Electronics. A 40+ year digital entertainment industry veteran, Cohen created & chaired MidemNet and served on the Grammy National Trustee Board. Ted continually looks for the next innovative technology & his next challenge, he really loves his life.
Mentioned Links: